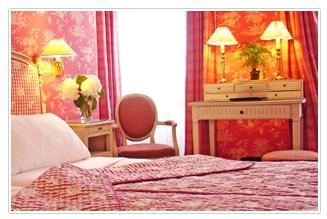 du Pantheon Hotel Paris

Hôtel du Panthéon means charm, elegance, class, relaxation, rest and tranquility in the heart of Paris.

Located in the Latin Quarter, it's just a short walk to the Sorbonne, Saint Germain des Prés, the Louvre and Musée d'Orsay and, via public transit, near all the city's major attractions.

A classic hotel awaits, an 18th century residence equipped with all the modern comforts, to offer you the best stay in town.
Free Wi-Fi and air conditioned rooms are just two of the many services available.


Outside its doors, the allure of a timeless neighborhood, with plenty of shops, restaurants and brasseries offering a vast assortment of dishes, from traditional French cuisine to foreign fare, and a world of establishments that await to offer you magical evenings in the City of Lights.

The hotel is located on a quiet street and all windows are double paned for exceptional calm. It is the perfect place to meet friends or for business lunches, the hotel's bar, with music, creates just the right atmosphere for any type of meeting.